Mar 12, 2013, 10:32 PM EDT
Lads:
Most people head south for spring break but what's that saying about 'Ignore the dominant paradigm'. Well that is exactly what ND Men's Soccer did as we headed NORTH to Toronto where we trained, watched, and played!
We left after classes on Friday and 8 hours later made it to our hotel in snow covered Toronto. Next day saw us go to the Rogers Centre (note the Canadians spell centre correctly!) to see Toronto beat Sporting KC 2-1. We were torn in that game as former ND All American was playing for KC. Next day we practiced at TFC's magnificent indoor facility and this must be the best practice facility in North America with 3 outdoor fields and two full size indoor domes. After practice it was off to see the Raptors beat the Cavaliers and  a great come from behind basketball game. Monday saw more practice and today Tuesday was game day!
At 11.30am our experienced team took on the Toronto reserve squad and through goals by Connor Miller and Harry Shipp Notre Dame notched a very nice 2-1 victory. The team played exceptionally well considering it was the first game since Thanksgiving last year. We dominated large portions of play and TFC looked out of it until they scored their only goal with just a minute left on the clock.
The second game saw our less experienced players take on TFC's Dallas Cup Super group (U19s) and this was also a good game. We came out on the wrong end of a 2-1 result with Vince Cicciarelli netting our only goal from the penalty spot after he was brought down. Note the result we wanted but it was the first time many of our younger players had been in a Notre Dame jersey.
All in all, two excellent games. Everyone in our party played and all had a wonderful spring break. Now it is back to campus where, Friday and Saturday, we will hold our annual coaches clinic run in conjunction with our Women's program. This year we have a couple of excellent guest clinicians in Steve Swanson, the UVA Women's Coach, who also coached the US Women's U20 side to a World Cup championship last September. Steve is a great coach who coached alongside me at both Dartmouth and Stanford. Bob Gansler is the other clinician and he, of course, was the coach that took the US back to the WC Finals in Italy in 1990. Bob is a legendary coach in this country both with the national team and with Kansas City in the MLS where he won the MLS Cup. I would add that Bob's son, Peter Gansler, was a very good player for Notre Dame back in the '90s.
Certainly a busy week for our players as they will be the demonstrators, but playing soccer is not work, it's FUN!
-Bobby Clark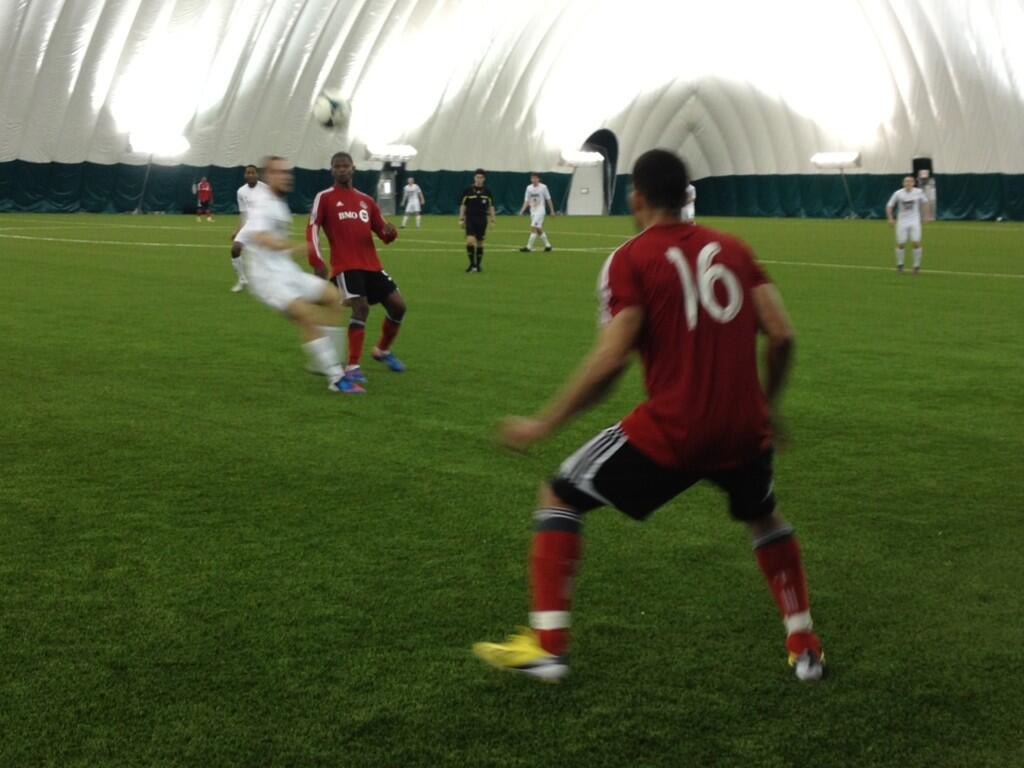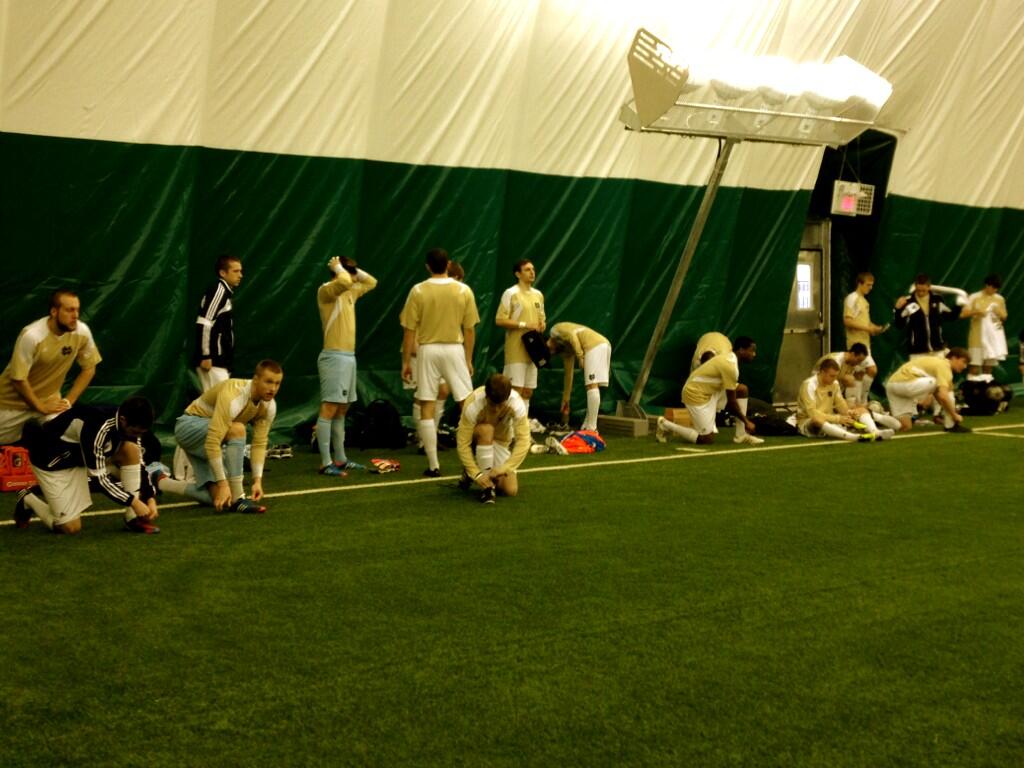 About Irish United
Welcome to Irish United, the official blog providing in-depth and exclusive access to the Notre Dame men's and women's soccer teams. With features, videos, photos, commentaries from coaches and news from inside the program, we are committed to bringing you coverage of the Fighting Irish unlike any you can find elsewhere.
Fighting Irish on YouTube